Using Municipal Money
How do I find a municipality?
Option 1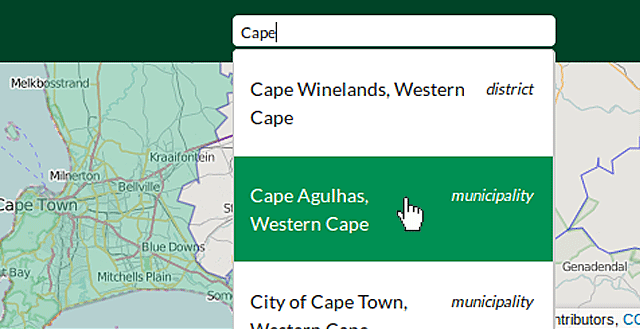 Start typing the name of the municipality.
Then select the correct municipality from the dropdown.
Option 2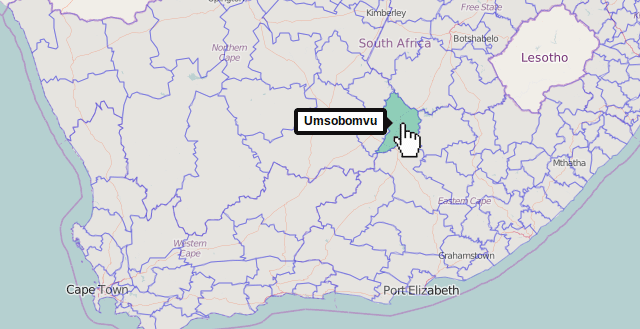 Alternatively, select the municipality on the map.
Use the buttons to zoom in and out.
How do I explore the data?
Every municipality profile includes indicators describing the municipality's financial health.
Each indicator includes:
the name of the indicator and the year of the most recent value
the most recent indicator value
a text description
a key
a link that shows an explanation of how the value is calculated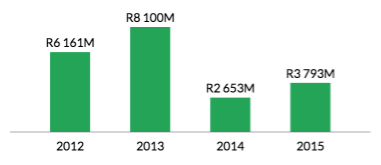 A chart is shown visualising the value over the last few years.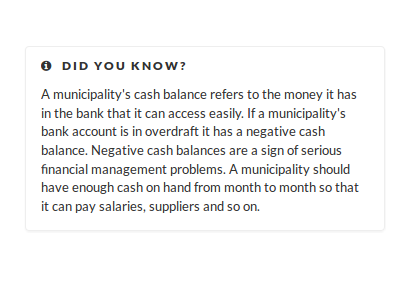 Many indicators include a DID YOU KNOW? box providing additional information or explanations.